GroundControl 6.0 and later supports Android mobile devices. Customers can benefit from the power of the GroundControl platform to help manage their fleet for devices. New and existing customers can utilize the identity and asset management features of GroundControl, all in one console. The familiar tap and go workflow allows users to check out Android devices.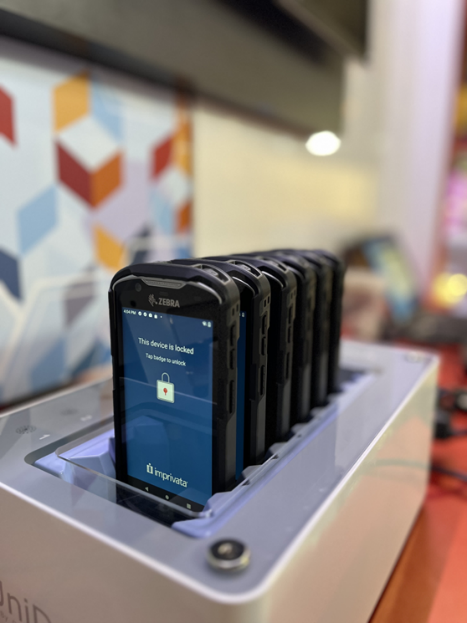 This document will guide you through the steps of setting up Imprivata Locker Android and enabling a Check Out and Check In Workflow for your Android device.  For more information on Locker Android, see this article.
Before You Begin
This guide assumes the following:
GroundControl Server 6.0 and later
GroundControl Launchpad 6.0 and later
Imprivata Locker Android app 1.0 and later
GroundControl licensing for Check Out
GroundControl is configured with Imprivata OneSign. For more information, see the article on integrating with Imprivata OneSign.
System Requirements
Item
Support
Android OS
Android 9 or later
Devices
Honeywell devices
CT30 (non-healthcare)
Samsung devices
Samsung S22
Samsung A14
Spectralink devices
Versity 95
Versity 96
Versity 97XX
Zebra devices
Zebra TC5 series - TC52, TC57
Zebra TC2 series - TC21, TC26
Zebra HC50
Device settings and permissions
The Imprivata Locker app for Android devices requires the following device settings and permissions:
- Draw over (overlay) other apps.
- Accessibility Service.
MDMs
Android devices must be enrolled in an MDM system:
- Workspace ONE (AirWatch)
- Microsoft Intune
- SOTI MobiControl
Getting Started
Step 1 – Obtain the Locker App for Android from Google Play
For more information on obtaining the Locker app, see the Locker App article.
Step 2 – Assign and Register Locker Android with Your MDM
This is an important and foundational step to ensure that GroundControl, the Locker app, and your MDM are communicating with each other correctly. See the Imprivata Locker Android Registration article.
Step 3 – Create Workflows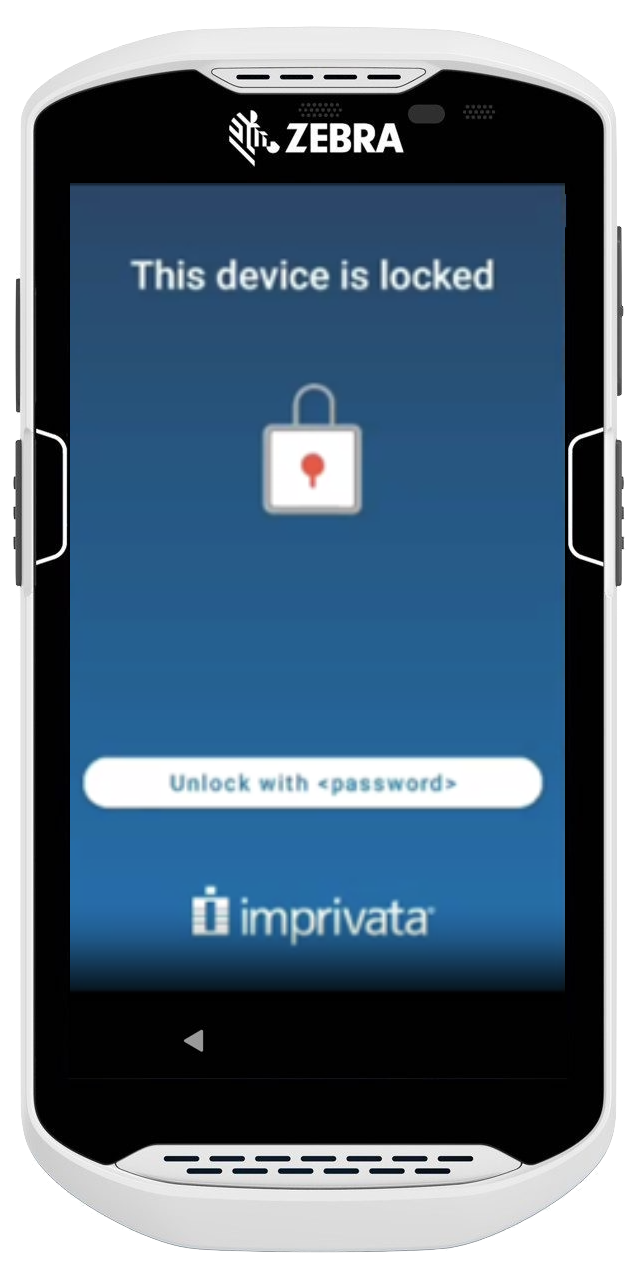 Workflows are collections of settings and assets to deploy to devices. A Workflow may contain several types of actions and can be deployed to a connected device either manually (On-Demand) or automatically (Rule Based, on connect, which can be enabled via the Automation tab). See the Create & Edit Workflows article.
Step 3a – Create Check In Workflow
For more information, see Check In Device Actions.
Step 3b – Create Check Out Workflow
For more information, see Basic Checkout Workflow – Android.
Step 4 – Automate the Workflows
After you create Check In and Check Out Workflows, set up your automation rules to deploy them to your devices.  For more information, see Configure Basic Checkout Automation.
Wrapping up
At the end of this you'll be able to successfully check out and check in your Android device. To learn more about what else you can do, such as SSO for Epic Rover, see our documentation.