NOTE: The workflow actions available to you depend on the Workflow model you select, the MDM system you use, and the OS of your devices.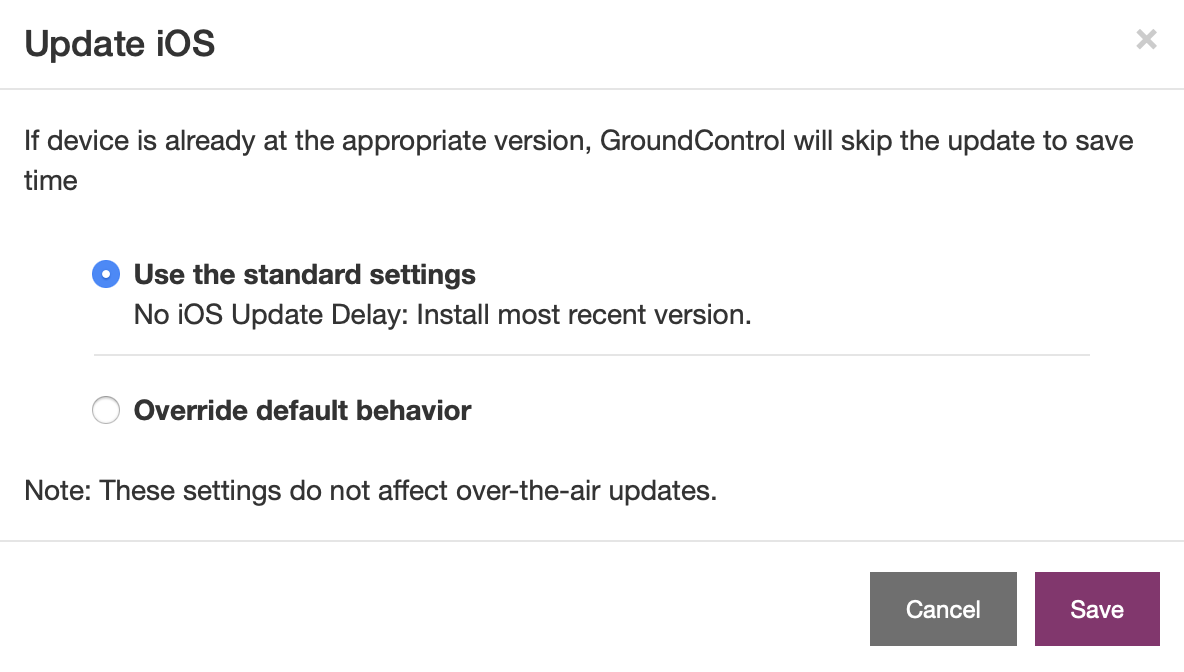 Update iOS, when added to a workflow and deployed to a device, will update the device to the latest available iOS version for that device. Selecting this action lets you make the update conditional to the current iOS version for the device.
As new releases of iOS are made available, Apple will usually continue to sign older versions. Similar to iTunes and Configurator, GroundControl later allows you continue to install older signed versions available to device, even if a newer iOS version is available.
When available by Apple, the option to install older versions of iOS can be set per workflow or globally. To set per workflow, adjust the settings accordingly, and we'll all pretend the new iOS update isn't there, at least for a while.
To set this preference globally, navigate to Admin> iOS Updates.
For additional information, check out our iOS Update FAQ.